Welcome to
EPIC Homeschool Academy!
EPIC Academy is a Christ-centered, one-day-a-week homeschool ministry which seeks to empower parents to homeschool well and inspire children both in their relationship with Jesus AND in their academic learning. We meet at Peace Church in Middleville, Michigan on Mondays from September through April.
You should find the answers to most of your questions here on our website. However, if you are interested in visiting EPIC or contacting a member of our EPIC Board with further questions, please click the "Contact Us" button below. Fill out the form, and someone will get back to you as soon as possible.
​
Ready to register for 2021-2022? Make sure you have read through the class schedule, descriptions, instructions for registering, and the handbook! When you're ready navigate to the registration page or click this button below to get started!
Click above to see and print off our 2021-2022 Class Descriptions.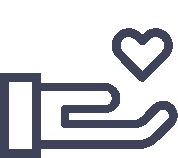 "The function of education is to teach one to think intensively and to think critically. Intelligence plus character - that is the goal of true education."